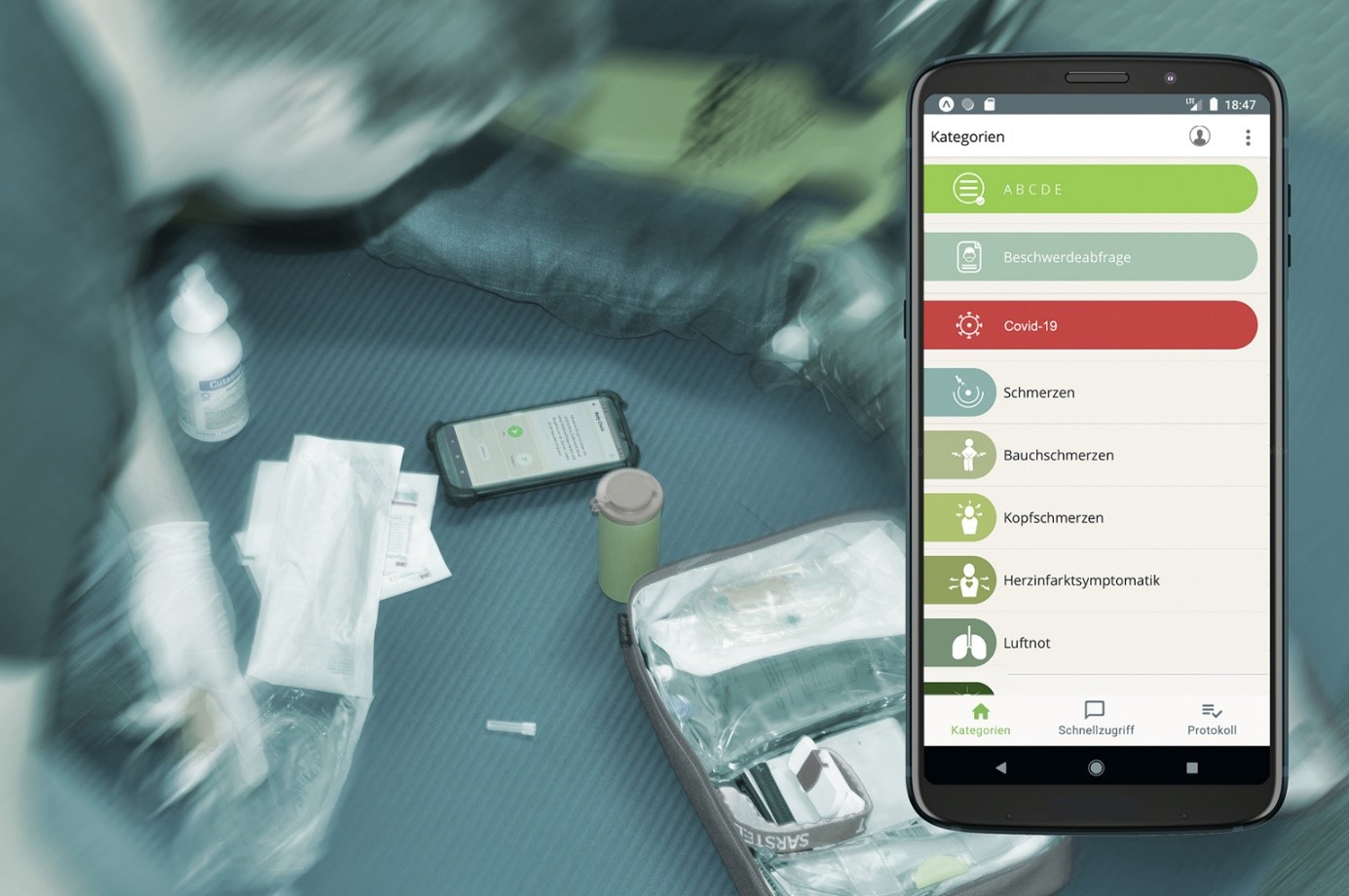 News and Events
Dear colleagues,

Communicating across language barriers with migrant and refugee patients in paramedic care can be challenging.
In the 'DICTUM Rescue' project, a consortium consisting of the Department of General Practice at the University Medical Center Göttingen, aidminutes GmbH, the Order of Malta emergency medical service (EMS) in Brunswick, Königslutter and Wendhausen as well as the EMS of the Helmstedt district has developed an app to improve communication in paramedic care.
In the current COVID-19 pandemic, a special need for the protection of both staff and patients emerges. For that reason, all project partners have decided to develop a version for iOS and Android with a COVID-19 add-on and release it for free use to medical professionals.
We would like to thank all employees of aidminutes GmbH, who worked very hard to make this new COVID-19 version available quickly although there was no additional project funding for this completely new version.
The app can be used to ask patients more than 250 questions in 18 different languages or dialects and to communicate information. We are working hard to add new languages.

The operating language can be freely selected so that the app can be used by medical professionals who speak one of the supported languages

The app supports a mode to address children, and also takes age- and gender-specific complaints into account.

Questions concerning patients can also be addressed to third parties, for example parents.

The app also offers phrases for challenging situations, where communication can be difficult, e.g. when dealing with aggressive or intoxicated persons or in cases of suspected domestic violence, child abuse or suicide.

Within the app there is a function to document patients' responses. All information can be shown in an overview based on the SAMPLER scheme.

A special COVID-19 category helps paramedics to obtain COVID-19-specific information from patients such as presence of fever, begin of symptoms, shortness of breath, contact to COVID-19 positive tested persons etc.
You can download and install the aidminutes.rescue app for Android smartphones from the aidminutes website (about 1 GB). A new window will open with installation instructions.
(Forwarding to project partner aidminutes GmbH)
Functions and first steps
You can find a short instruction as PDF in each language at the above-mentioned download links. The app is largely self-explanatory. However, it is recommended that you get familiar with the structure and functions and get an overview of the contents so that it can help you when caring for patients who do not fluently speak the national language.
The following languages are currently supported:
- English
- French
- Spanish
- Russian
- Arabic (Modern Standard Arabic)
- Italian
- Turkish
- German
- Bosnian
- Dari (Persian)
- Farsi (Persian)
- Croatian
- Kurdish (Sorani)
- Lithuanian
- Pashto / Pashto (Afghan)
- Polish
- Serbian
- Czech
- Dutch
- Portuguese
- Romanian
- Chinese
- Tamil
- Hindi
We are currently working hard on additional languages. Please check the homepage for language updates from time to time.
What else do I need to know?
In contrast to the app used in our clinical study, the downloadable app does not record or transmit any data to us, our partners or others. There is no location tracking or similar features. We have coordinated this procedure with the Research Ethics Board of the University Medical Center Göttingen [PDF].

The app is about 1 GB in size, as it provides audio for all supported languages. No online connection is necessary after installing the app. This ensures that the app works even if there is no network coverage.

Often there are regulations that restrict the use of private equipment in rescue operations. Please use the app only in accordance with the regulations and after consultation with your supervisors. Please pay attention to cleaning the used end devices, if necessary the use of antibacterial screen protector foils are recommended.

The application was developed in an interdisciplinary process by several project partners over a long period of time. Translations were carried out and checked by a third party. We have carefully tested the software. If you nevertheless notice inaccuracies or errors, or if you feel that something essential is missing, we would be pleased to hear from you by e-mail (info@dictum-rescue.de / support.rescue@aidminutes.com).

We would like to enhance the app so that it can be used even better. For this purpose, we would be pleased to receive feedback on your experiences (positive and negative)!
Thanks & Credits
We would like to thank all staff of the below mentioned emergency medical services, without whom the development of the app and the execution of the study would not have been possible:
EMS Malteser Rescue Station Brunswick

EMS Malteser Rescue Station Königslutter

EMS Malteser Rescue Station Wendhausen

EMS of the Helmstedt district, Helmstedt rescue station
We would also like to thank the fire department of the city of Brunswick for their support.
DICTUM rescue has received the Lower Saxony Health Award 2020
The project "DICTUM rescue" has received the "Niedersächsischen Gesundheitspreis 2020" (Lower Saxony Health Award 2020)! The project was awarded in the category "eHealth - digital solutions in challenging times". It is the tenth time the award is presented to the most innovative health projects of the year. Due to the corona pandemic, the 2020 award ceremony took place virtually via livestream and can be viewed at: https://www.youtube.com/watch?v=W3U95phGgbY&feature=youtu.be
The press release of the Lower Saxony Ministry for Social Affairs, Health and Equal Opportunities can be found at: https://www.ms.niedersachsen.de/startseite/service_kontakt/presseinformationen/gesundheitspreis-2020-195060.html
The dictum.rescue project in the district of Helmstedt (Königslutter, Wendhausen, Helmstedt) is funded by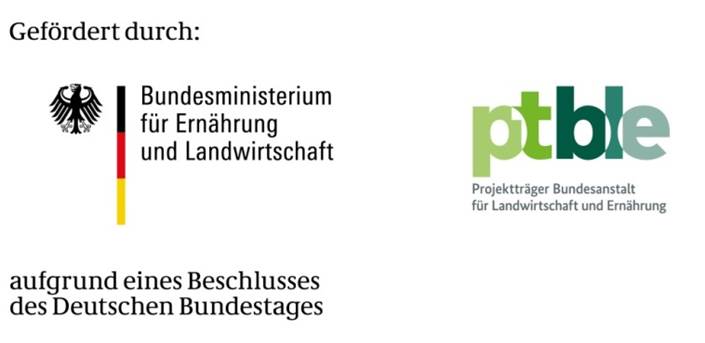 The dictum.rescue project in Brunswick is funded by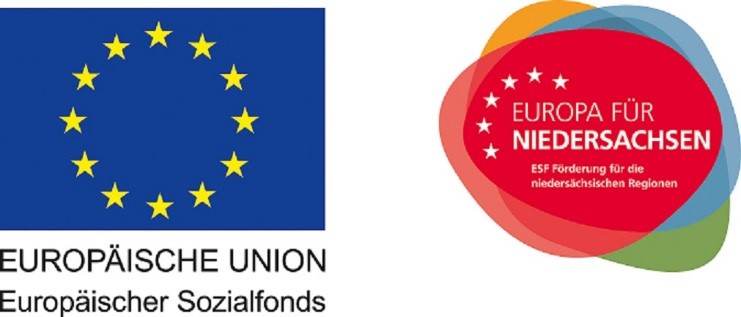 Project homepage
Further information about the dictum projects can be found on our homepage www.dictum.med.uni-goettingen.de and on the departments' homepage www.allgemeinmedizin.med.uni-goettingen.de
Contact
Frank Müller MD, Eva Maria Noack MD PhD, Jennifer Schulze
Telephone number: +49 (0)551-39 60998
E-Mail UMG project team: info@dictum-rescue.de
E-Mail aidminutes: support.rescue@aidminutes.com